Dancing TODAY to Give Kids a TOMORROW
For a SMILE. For a LIFE. For a CURE.
For A Smile. For A Life. For A Cure.
UDance, hosted at The University of Delaware, is a year-long effort dedicated to unifying the community while raising awareness for childhood cancer. It culminates in a 12-hour philanthropic dance marathon every March at The Bob Carpenter Center.
We are The University of Delaware's largest student-run philanthropy, raising millions of dollars over the last nine years to support medical research and financial assistance for families of children with cancer nationwide. Thousands of students, faculty, and community members dance, sing, and perform to raise money for this great cause.
Musicians, celebrities, and politicians join in every year to take a stand against pediatric cancer, but most importantly, the "B+ Heroes"; children who are currently battling cancer or have shown no evidence of disease in the past, participate to truly remind everyone what UDance is all about. Learn More About UDance.
Get Involved!
Click on options below to learn how you can help us beat cancer!
"Thank you so much for this grant! It was a huge help to our family. We need more organizations like UDance who are willing to help families like ours who face financial hardship to take care of our sick child."
- Mother of a 10-year old with cancer

Thursday, December 7th, 2017 at 12:01pm
Tomorrow is the last day to pick up supplies in the UDance office (015L Perkins before 5 pm) to go winter break canning! Please take time this winter to raise awareness and funds #FTK

Tuesday, December 5th, 2017 at 9:28am
All Dancers and Comma Club members who reach their program totals by the last day of classes (12/8) will be entered into a raffle to win a bundle of Main Street gift cards! Comma Club bundle = $200 in gift cards; Dancer bundle = $150 in gift cards.

Monday, December 4th, 2017 at 11:29am
Check out these info sessions tonight & tomorrow night, especially if you need some creative fundraising ideas for winter break. There will also be raffles and giveaways! https://t.co/63ITn0mtFk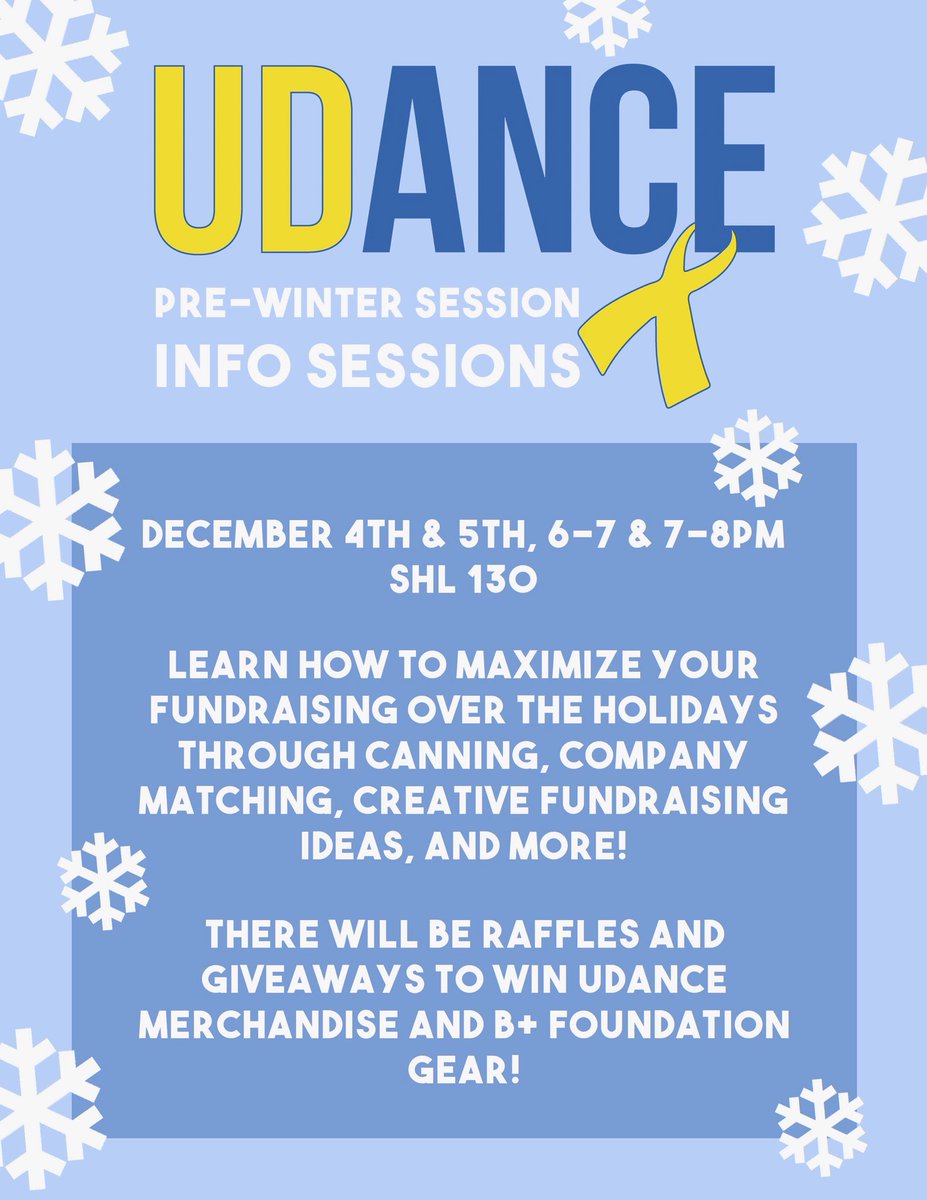 You Can Make a Difference Today
Learn how to get involved